Oumar Tatam Ly appointed Mali's prime minister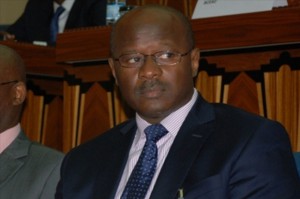 Mali's President Ibrahim Boubacar Keita on Thursday appointed Oumar Tatam Ly as the country's prime minister.
The official decree appointing Ly, a former national director of the Central Bank of West African States (BCEAO) in Mali, was read on Mali's national television.
Born on Sept. 28, 1963 in Paris, Tatam Ly was until his nomination, the special advisor to the BCEAO governor.
He studied economic history from Sorbonne university and has a Masters degree from Cergy-Pontoise Institute of Economic and Commercial Sciences (ESSEC).
He obtained his first professional experience from the World Bank before being employed at the general secretariat of Mali's presidency.
He joined the Central Bank in 1994 and rose to the position of director of financial operations which he held between 2000 to 2006.
In January 2009, Tatam Ly was promoted to the position of BCEAO national director for Mali and since July 2012, he has been serving as the special advisor to the BCEAO governor.
He is a son to Ibrahim, a renowned Malian writer who was opposed to the regime of ex-president general Moussa Traore. Tatam Ly himself is not known on Mali's political scene.