Kenya: Government takes control of debt-hit Kenya Airways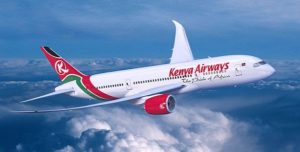 The government has announced it is taking control of national carrier Kenya Airways in a move to turn the company to profit.
The Kenyan government and the company's national lenders agreed to convert $405.3 million of Kenya Airways Plc debt into equity, Bloomberg reports citing local news.
"The government of Kenya shall acquire effective control in Kenya Airways and it shall make an application to the Capital Markets Authority for exemption from the take-over requirements in compliance with the Take-overs regulations," Treasury Secretary Henry Rotich said.
The airline has been on a deficit track over the few years. Last year the company posted $253 million losses.
After pumping $238.1 million into the airline to help it float, the government with this move, increases its stakes up from 29.8 percent to 48.9 percent, giving it a significant edge over Air France-KLM which controls 26.7 percent stakes.
To revamp its activities for profit, the airline last year announced $690-million plan.