Morocco hosts New Renault plant: Another successful story of Moroccan investment policy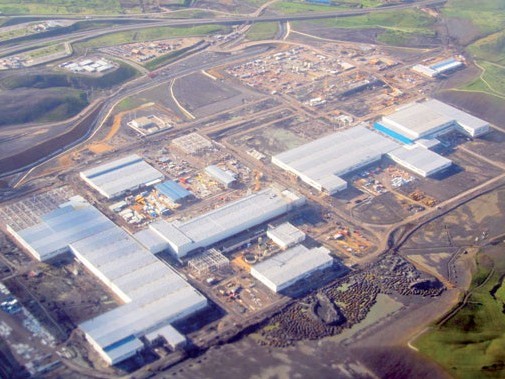 Renault stressed that the opening of a giant factory in Morocco to build low-cost cars is a part of the French company for prevailing more markets.
The Tangiers factory is a key for Renault's to expand in the low-cost segment under its Dacia brand, which already accounts for nearly a third of sales.
The Renault plant in Morocco promoting Tangier-Med has just entered service and was officially inaugurated today the 9th of February.
Renault already has a production plant in Morocco, near Casablanca, which has an annual capacity of 50,000 vehicles but largely serves the domestic market.
In an initial phase, the new plant will turn out 170,000 low-cost vehicles a year, rising to 400,000 when a second production line is added in 2013.
Most of the production will be destined for export markets. Renault's total investment in the plant could reach €800 million to €1 billion.
The new plant is linked to Tanger Med by rail as well as by road. Vehicle shipments will transit through the port's 20ha car-carrier terminal which has the capacity to handle one million vehicles a year. The terminal's two berths can accommodate two 240 metre-long car-carrier ships.
The proximity of Tanger Med and its logistics capabilities were a key factor in the location of the plant in Melhoussa.
The plant will generate both inbound and outbound traffic flows, with engines and other parts and components imported and finished vehicles exported to markets, mostly in Europe but also Turkey, across the African continent and South America.
Understanding Morocco's manufacturing performance and competitiveness in international perspective is the main key-answer for how morocco is ongoing getting the trust of international business community as an attractive hub by its emerging service economy improvement, structural and trade reforms, and above-all by its political stability in a very distressing regional and international context.
Moreover, Moroccan pragmatism is clear with a Win-Win doctrine, Renault as many other investors will benefit from the pre-established infrastructure in Tanger-Med, gain advantage from the low-cost labor power, and use utterly the geostrategic position of its hub located just between two continents. Just like Morocco which is under the circumstances of the ongoing financial crisis opening to foreign investment to bring about transfers of industry, technology and management expertise.