Gabon: Two Danish stabbed in attack to protest Jerusalem recognition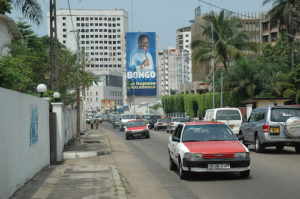 A Nigerian man Sunday stabbed two Danish men working for The National Geography in protest to the recognition by US President Donald Trump of Jerusalem as Israel's capital.
according to the Gabonese Defense minister, Etienne Massardwere, the, two Danish victims are journalists working for US-based National Geography. The two, on an assignment, were attacked as they were purchasing items at the artisan market in capital Libreville, the minister added.
The attacker, identified as Arouna Adamou, aged 53, reportedly shouted "Allah Akbar" (God is Great) during the attack. He told authorities that he acted in protest of the "US's attacks against Muslims and against recognition by President Donald Trump of Jerusalem as Israel's capital.
Adamou according to Gabonese officials has been living in Gabon for 19 year.
The two victims were seriously hurt in the stabbing and had been admitted to a private clinic. One of them is going through intense care, reports note.
President Trump unilaterally this month declared Jerusalem capital of Israel and ordered the transfer of the US embassy from Tel Aviv to the old city.
Danish foreign ministry confirmed the incident but has not let out further details on the identity of the two victims.
This is first terror attack in the central African country related to the U.S. decisions.