Ethiopia: German tourist killed in restive Afar region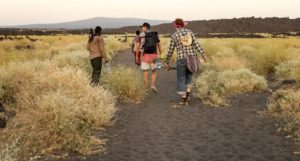 Authorities announced Tuesday the death of a German tourist killed in the afar Northern region where armed groups have posed big challenges to the state.
Gun men attacked the tourist Sunday near the foot of Erta Ale volcano situated in the region. The tour guide was also injured in the attack, security officials told Reuters.
The region is described as safe haven for armed group and organized criminal groups. The government believes its neighboring countries provide support to groups as result of border 'unresolved' border dispute.
In 2012, five European tourists were killed in the region while two others were made captives by a group that has claimed sporadic attacks for over a decade, Reuters reports.
The Ethiopian army has been dealing with the Afar Revolutionary Democratic Unity Front (ARDUF) which has been fighting to establish its own territory in corner of the horn of African between Ethiopia, Eritrea and Djibouti.