DRC: Nestlé ends operation prior to January exit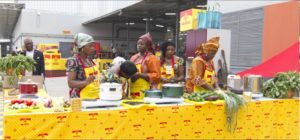 Switzerland-based Nestlé has halted production at its Kinshasa factory as part of an exit program to come into effect January next year.
The agribusiness company announced December 1 it was immediately shutting down its local factory situated in the Congolese capital. The company in a statement on its website also announced it would pack up in January, next month.
The company did not elaborate on why it was ceasing production and leaving but however indicated that its objective is to design a sale model based on external distribution channels.
A local senior employee contacted by Jeune Afrique has noted that local products have been facing price competition from Nestlé products sold at country's borders.
The source also told the media that the company was planning to downsize the personnel made of 180 full time workers and around 500 part-timers
Head of Nestlé Congo, Erkan Kodak confirmed the mother company's decision.
Nestlé entered Congo in 2009 and opened the factory three years later with a total of investment of 12.4 million euro. The factory produced Maggi cubes and packages Nido milt into sachets.
The company also imported, Nescafé, Nesquik and other Nestlé-related products.
The company's sales in the region significantly dwindled. For the year 2016, Nestlé recorded 1.6 million euro as returns for the region, a loss of 76 million between 2015 and 2016.