Nigeria: Buhari pledges to improve aviation infrastructure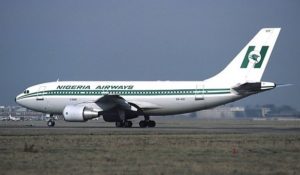 The Nigeria leader Monday vowed to improve country's aviation infrastructure as internal demand for the establishment of a national aviation intensifies.
"I equally support a national airline for both patriotic and economic reasons.
"We have enough trained citizens including pilots and engineers. But Nigerians need to know how we lost (defunct Nigeria Airways) the one we had before," Buhari added at the state House in Abuja on receiving the President of International Civil Aviation Organization (ICAO), Muyiwa Aliu.
President Buhari added that improvement of aviation structure will benefit the country's economic development.
Country's Nigeria Airways founded 1958 ceased operation in 2003.
The West African country is hosting the ICAO Forum in the Nigerian, capital Abuja. It is the first time the ICAO is holding its gathering outside Montreal, Canada.
Around 40 aviation ministers and representatives from 70 countries, the World Bank, African Development Bank, manufacturers of planes and aviation equipment will attend the forum starting today Tuesday.