Senegal: Dangote to appear in the dock for fraud, forgery and conspiracy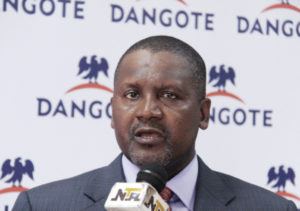 The African business tycoon and richest man, Alhadji Aliko Dangote is expected to stand a trial in Dakar Thursday on fraud, forgery and conspiracy accusations made by heirs of late Kader Mbacké, a Senegalese businessman.
The charges are also pressed against Roger Gold Smiyh former chairman of board of directors of Dangoté cement Sénégal, his successor Lucas Erik Haelterman as well as the company.
According to the Senegalese daily paper "Liberation" which has been knowledgeable about the court case, the heirs accuses Dangote and his partners of failing to respect agreement signed between Mabacké and Dangote for the creation of "Dangoté Industries Sénégal", a company held 90 per cent by Dangoté Industries limited and 10 per cent by Mabacké.
As result of agreement signed on February 4, 2007, the company was registered on Mars 26, 2017 as evidence of documents showing land acquisition for the establishment of the business located in Thiès, 70 km off Dakar.
The heirs, namely his mother, two wives and son accuse the Nigeria billionaire and his group of not involving them in the management of company on the basis of the 10 per cent share belonging to their love one after his death in September 2010.
They add that Gold Smith in March before leaving his post denied the existence of the 10 per cent as indicated in the agreement seen by lawyer Moussa Mbacké.
Revelations made by Leral.net in November 2010 argued that Mabacké was not a billionaire as portrayed.